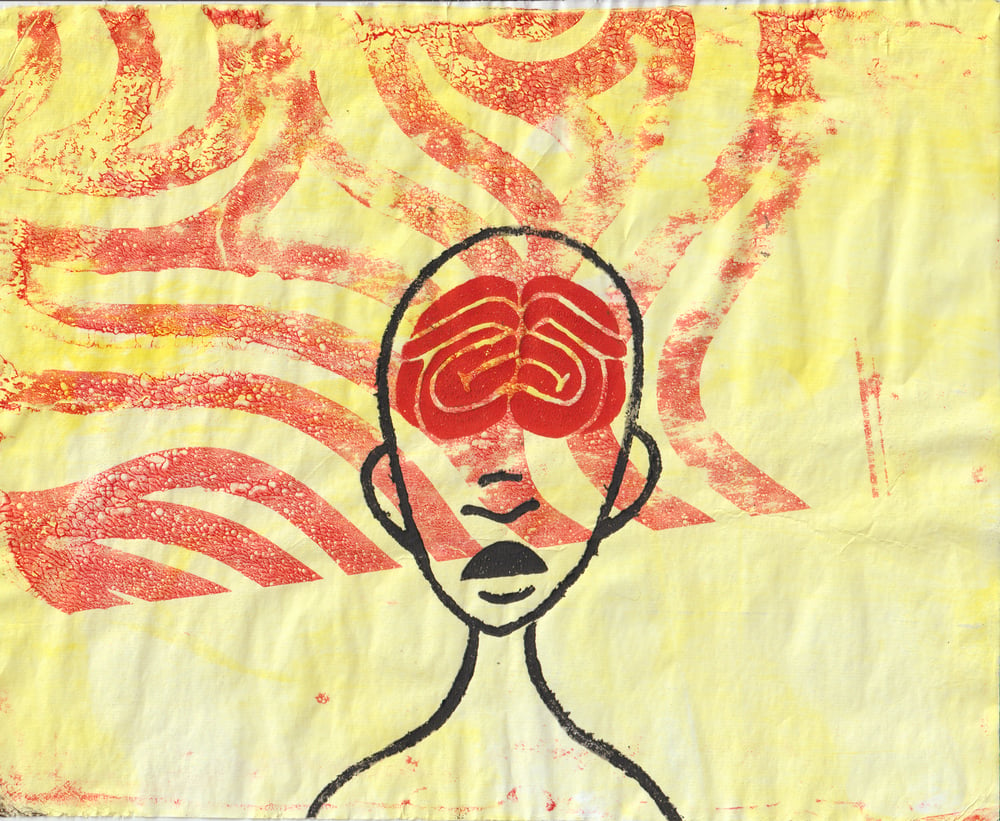 This is a question I ask myself regularly and the solution is usually something profoundly easy. A sip of water, a little snack, or a trip outside and I'm right as rain, but always surprised.
I often don't remember to give my body what need and will sometimes forget I even have needs. Trying to remind myself I'm human and to give myself some grace.
This original piece was created using both Gelli and hand-pressed block printing.
Acrylic paint and ink on Japanese rice paper
10-inch by 8-inch