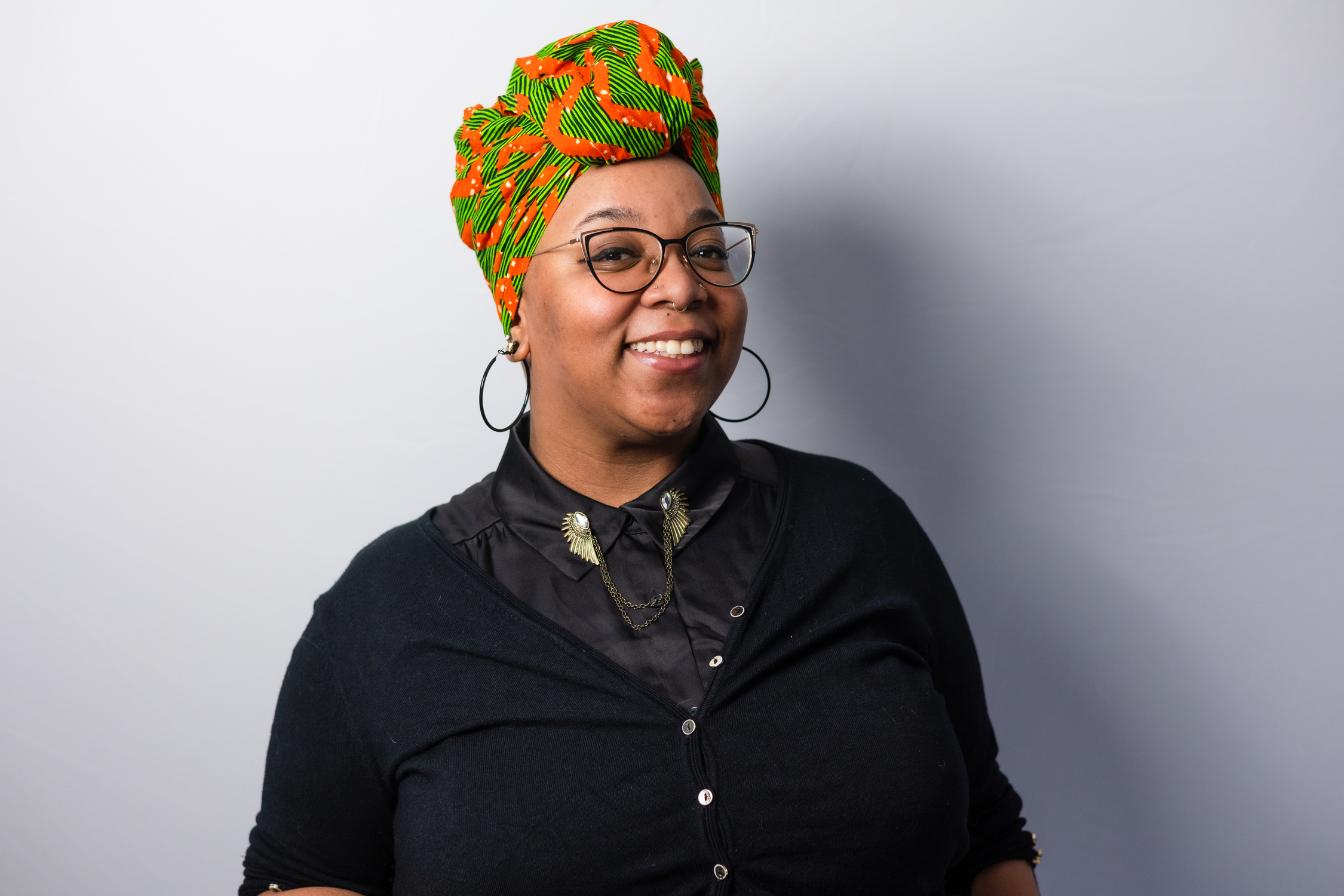 CLICK HERE FOR UPCOMING EVENTS & MORE

Tammi Jean Fedestin (she/her) is a visual artist based in Massachusetts whose practice includes printmaking, collage, and mixed media work. Her surreal and vibrant pieces explore the beauty and humor found in what's strange, grotesque, frightful, and sometimes downright traumatic.
She holds a BA in Arts Management from the Massachusetts College of Liberal Arts (MCLA). While in school, Tammi studied under the letterpress artist
Melanie Mowinski
and gained a love of bookmaking and printmaking.
As a queer Haitian woman, many expectations were thrust upon Tammi by loved ones, the education system, and society as a whole. As she shifted and changed to become the "perfect, dependable, strong black woman," she lost her sense of self and discarded her own thoughts and feelings as incorrect. Through her work, Tammi is unveiling and becoming re-acquainted with the hidden aspects of her identity.
Tammi hopes her work will make others feel seen and understood, especially other Haitian girls who may find themselves shifting and changing for the world. She hopes that others will see her work and take on the challenge to find beauty in what they have hidden within themselves.
Tammi was very involved with the creative community of North Adams, MA. In the summer of 2011, she was fortunate enough to be a part of Aisha Cousins' Diva Dutch. In the fall of 2012, She was also involved in the painting of a mural by Alaa Awad. In 2016 and 2017, Tammi worked with Urban Bush Women as a Program Assistant, where she developed her skill as a graphic designer.
Currently, she helps run a small art collective called Creatives of Color Boston and offers administrative support to the dance company, Jean Appolon Expressions.